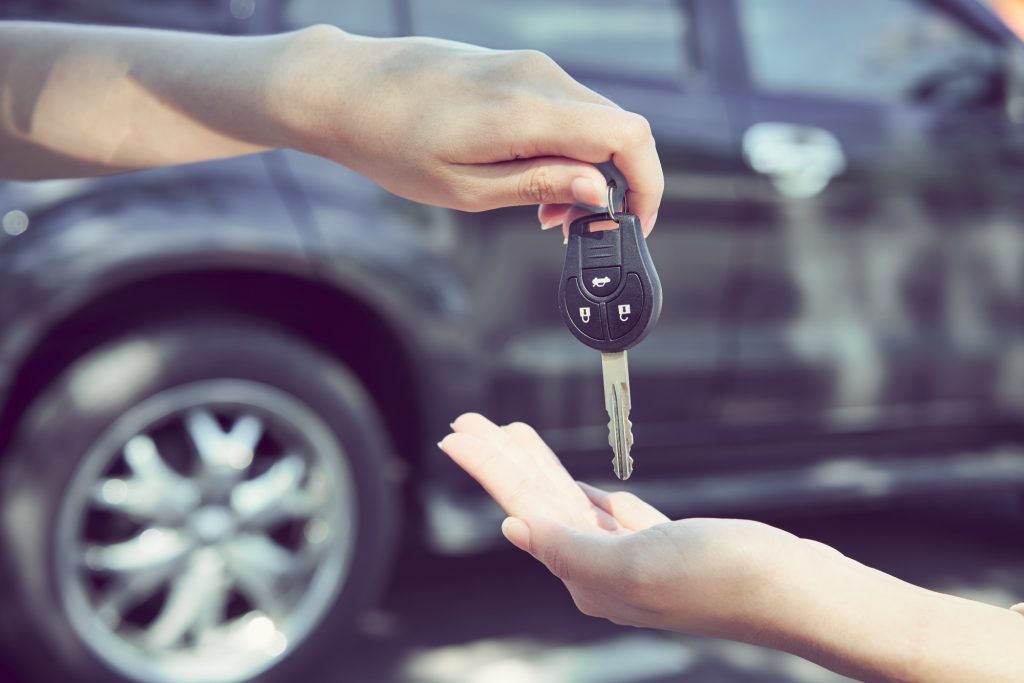 Having a spare key might be more beneficial to you than you think. If you've locked your keys in your car before, you're not alone. This happens more frequently than you might think and even with new car technology, it still happens.
If you don't have a spare key, then this is a situation that can leave you under a lot of stress as the process to retrieve your key is sometimes costly and time-consuming. Spare yourself the unnecessary hassle. Know how to copy a key and have the spare one available at any given time.
---
---
Continue reading below to find out everything you need to know about creating a spare car key and why you need one.
Why You Need a Spare Car Key
Whether you believe so or not, you need a spare car key. Imagine finding yourself in a situation where you're locked out of your car with no key. You have no spare to save you and now you're forced to wait around stranded for someone to rescue you.
Even once your help arrives, you'll still need to wait for the process to be completed. If you have a spare key available, then this process becomes much easier. With a spare key, all you'll need to do is make a quick phone call to the person in possession of the spare or catch a ride to your home to grab it.
But locking your car keys in the car isn't the only reason why you should have a spare handy. Here's why you might need a spare other than because you locked yours in the car.
Your Key Is Lost
You never know when your car keys might turn up missing. It's not a hard thing to misplace and it happens occasionally. If you've lost your car keys and cannot seem to find them, or perhaps they're stolen, without a spare, you're out of luck.
Your Key Is Malfunctioning
Another reason why you might need a spare handy is the possibility of your main car key malfunctioning. This is truer for newer car keys, and if your car key malfunctions and doesn't allow you to lock or unlock or start the car, then you'll need a functioning spare to save the day.
Copying an Older Car Key
Now that you understand just how important it is to have a spare key, it's time to break down the steps for making a copy. An older car key is one that doesn't have the chip inside of it. These are non-electronic keys.
Write Down Your Car's Information
When replacing an older car key, be sure to take down all of your vehicle's information including the VIN number, the year, the make, and the model. All of this information is necessary for making a correct copy. Keys are unique to their specific vehicle so don't forget any piece of information when making your list.
Find a Nearby Auto Locksmith
The next step is to find a nearby auto locksmith. This should always be your first stop as you'll probably find a better deal with them than with the manufacturer or the dealer. A car locksmith will open your car for you if you are locked out, and then they'll create a copy of your key for you as well.
Auto locksmiths have the machinery needed to copy car keys that most hardware stores lack. They'll also be able to help you in creating a new key fob for your car if desired.
Search for Discounts
Your last step when copying an older car key is to search for any discounts. Sometimes you can find discounted replacement keys and key fobs online. Check with your local auto locksmith to see if they're willing to cut and program a replacement key bought online.
This might save you some money so it's worth looking into.
Copying a Newer Car Key
Copying a newer car key is sometimes more difficult than copying an older car key. Just the same, though, you'll need to collect your vehicle's information ad write it down. And do expect to pay a bit more for a replacement or copy of a newer car key.
Check with Your Warranty or Car Insurance
Because newer car keys are a bit more xpensive to copy and replace, it's best to always check with your car's warranty or insurance to ensure that a replacement isn't covered through them first. In some cases, newer car keys are only replaceable or available for a copy at the dealer. Check with your warranty to see if you qualify for a discount when having the dealer do so.
Visit a Nearby Auto Locksmith
Depending on your car, you might still be able to create a copy at your local auto locksmith. Fortunately, many locksmiths have the capability of copying and replacing keys with transponders in them. Ask your local auto locksmith before heading out to the dealer.
Programming Your Replacement Key
Your last step is programming your replacement key. Your car's manual should explain how to program the key correctly. Your auto locksmith should also be able to help you in programming your new key.
Once this step is complete, you're good to go!
Know How to Copy a Key for Your Vehicle!
Because of all the many benefits of having a spare key, you should know how to copy a key for your vehicle. You never know when you might be locked out of your car. Whether you've lost a key, locked your keys in your car, or experienced a malfunctioning key, having a spare always comes in handy.
Prepare yourself before it's too late and make a copy of your key today! Interested in more auto advice? Keep checking back with our blog regularly.
---