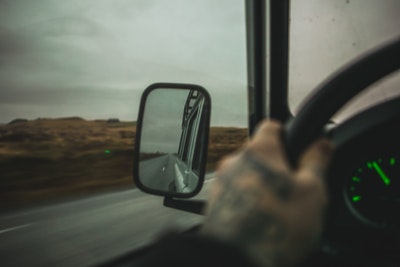 Are you struggling to find a car insurance policy? Are your local insurance companies quoting you a higher rate than the average market rate or ignoring your requests completely? If your answer is yes, you may be categorized as a high-risk driver by the car insurance companies.
Your car insurance premium is likely to increase by 30% after an accident in which you were at fault, and there were bodily injuries, while a single DUI can raise your premiums by up to 150%!.
---
---
Finding reputable and fairly priced car insurance if you're a high-risk driver is by no means a simple task. Getting the best insurance for high-risk drivers calls for careful selection from the numerous companies that claim to offer the service.
Major insurance tends not to offer coverage to "high-risk drivers." Being labeled as such doesn't mean you are a bad driver though; you could have been labeled so because of your age, location, newly licensed, own a high-powered or exotic vehicle and a poor credit score.
Check  these six companies that offer high-risk auto insurance.
1. GEICO Auto Insurance
Government Employees Insurance Company (GEICO) offers relatively lower premiums on car insurance for bad drivers. Customers using this company have shown high satisfaction levels with the services they receive. GEICO has a low complaint ration of 0.56, which is way below the national median score of 1.
GEICO is currently the second largest auto insurer in the country with more than 24 million covered vehicles and 15 million policyholders. They offer some good discounts to military members and federal employees in addition to offering auto insurance to more than 500 associations and organizations.
2. State Farm Insurance
State Farm Insurance has been business since 1922! They rate 4.27 on customer satisfaction based on more than 10,000 reviews, with 57% of reviewers rating them as "excellent." Some reviews include "best price for teen drivers" and "great auto insurance at a reasonable price," among others.
In 2019, Clearsurance placed State Farm Insurance in 9th position among the top best car insurance companies of 2019. The company also helps risky drivers to become better drivers through their "Drive Safe and Save Program" where they track drivers in real-time on driving issues such as proper braking and smooth acceleration.
They also offer a program called  'The Steer Clear Driver Program' for drivers in need of refresher courses. As such, State Farm Insurance qualifies to be ranked among the best insurance for high-risk drivers.
3. Allstate Insurance
Allstate Insurance offers insurance for high-risk drivers. They are America's third largest auto insurance company with more than 15 million policyholders. Although their complaint ratio is slightly above the average at 1.01 with the national average being 1, their reliability is high and have numerous discounts for safe drivers.
Allstate has a "Drivewise App" that offers auto policyholders discounts based on how well and safely they drive. Users can get up to 25% for every six months that they drive accident free. Policyholders who take up Allstate's Your Choice Auto Platinum Package get rebates of 5% for every six month period that they go without experiencing an accident.  
4. Dairyland Insurance
Founded in 1953, Dairyland Insurance specializes in nonstandard insurance policies and offer some of the best car insurance for a bad driving record. They are also popular for their motorcycle insurance.
A good number of Dairyland Insurance clients have DUI convictions or faced serious traffic-related offense charges. Their complaint ratio is below average at 0.81. The company was established in 1916 and is based in Wisconsin. They have more than 1 million policyholders.
5. Progressive
Progressive started as an exclusive auto insurance company for high-risk drivers! They were the first to offer drive-in claims services and allowed their policyholders to pay in installments. Moreover, they have commendable customer services and speedily process claims through affiliated body shops.
The body shops ensure Progressive's policyholders go through less hassle in getting repairs and insurance issues addressed as fast as possible. The company, however, lacks brick and mortar stores and don't offer discounts in all states.
6. AAA
The American Automobile Association (AAA) has been one of the most trusted car insurance companies in the United States since 1902. The company started with 1,500 members at a time when the country had only 23,000 cars. Today they have more than 58 million members!
Besides being popular for their roadside rescue services, they also offer reliable insurance for high-risk drivers.  Clearsurance ranked them 7th in their list of 10 best car insurance companies for 2019. They offer good discounts for multiple policyholders and safe drivers.
The company is also popular with risky drivers some of whom have contributed in its more than 2000 reviews that average at 4.34. As a risky driver, you may also benefit from the company's roadside assistance for only $55 based on where you live.
Get More from Insurance for High-risk Drivers
These top companies are reliable. Although there are dynamics in the auto insurance industry, risky drivers should feel comfortable buying insurance from one of them. However, as a risky driver, there are also some tips that can improve your relationship with your chosen insurer and probably help you enjoy various discounts. You can, for instance, learn what do after a minor car accident.
Once you get your car repairs done and establish who pays for your car accident damages, it is advisable to check for potential changes in your insurance premiums, especially if you were at fault.
Wrapping Up
Car insurance for high-risk drivers can be expensive and difficult to source, but this shouldn't stop you from getting more than one quote before you choose an insurance provider. You can also work towards lowering your premium and being classified as a high-risk driver altogether.
You can start by completing an accredited defensive driving course and improve your driving skills. Secondly, reevaluate your premium options with the insurer every year you drive without an accident. Lastly, try and improve your credit score.
Ready to shop for the best car insurance for high-risk drivers? Check out the companies mentioned above and follow our tips to get the best rates. Read our reviews about car insurance and repairs here.
---