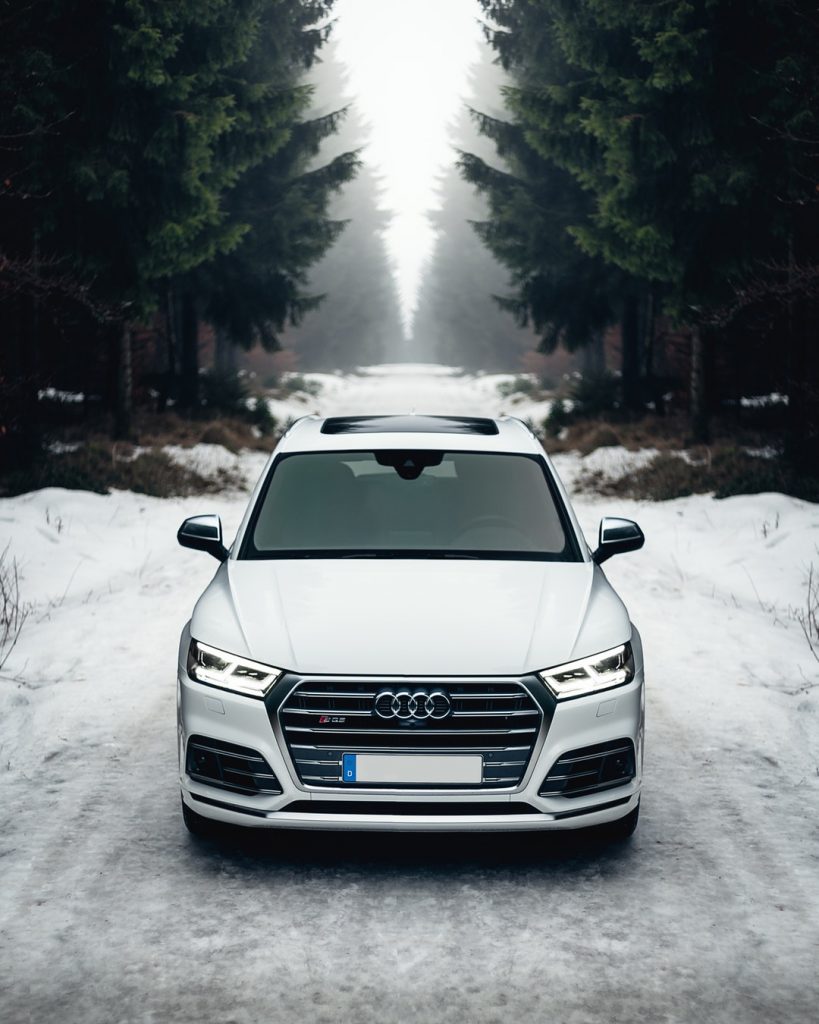 Audi and Lexus both score high marks in the luxury categories, especially SUV reliability. As a whole, it's difficult to crown the king of luxury cars of an Audi vs Lexus showdown. It's not that we can't do it, we just prefer not to.
With that said, this is an attempt at being the most objective comparison between the two. They both have their equal share of pros and cons. You'll have to decide for yourself which pros and cons matter most to you.
---
---
So, which company makes the most reliable, best performance, and best value cars? Let's buckle-up and start comparing the best they both have to offer.
Performance and Experience
The way the car looks matters, but we're not going to tell you which cars look better. We want to know whether the Audi Q5 is designed for performance, not just looks. Does the curvature of the soft edges result in a better experience?
Is the Lexus ES made to handle and grip the road like a luxury sedan? How do each brand's SUVs compare to more popular models like the Expedition or Escalade? These answers will vary based on year and model, but we can grade based on core features.
Audi, for example, has numerous vehicles with a turbocharged engine. They will win in terms of raw power every time. Lexus has a few flagship turbo-charged vehicles, found in the Lexus IS line. 
Outside of the turbocharged engine differences, both brands are known for great handling. Both brands are known for good breaking and smooth transmission. Where they differ is usually found in the SUV category.
For Audi, they have the advantage in the body roll category, thanks to their smart air suspension system. Lexus vehicles have average to above-average body roll scores across the board. This may matter to some, depending on driving preference.
Does the amount of body roll make a difference if the interior is plush and supportive? 
Interior Comforts
Both luxury brands go all out when it comes to amenities and features. Audi gives you more features standard, but the sticker price is still higher than Lexus. The highest trim models for each brand give the latest in technology and creature comforts.
The biggest differences between the two luxury interiors will come via the infotainment system. With Lexus, it has become almost a running joke that their control system is dated. This is partly due to the layout, but mainly due to the joystick navigation.
Audi, on the other hand, features a modern touch-screen design with all their luxury trims. It has Apple Carplay and Android Auto standard, handwriting recognition, and large 8in displays. Lexus can even the score once they upgrade their system, but for now, Audi gets the edge.
Value and Affordability
When discussing luxury cars and trims, the price won't be the first thing we focus on. What's more important is that you're getting what you're paying for: a luxury experience. The standard Lexus trims don't have AWD or leather seats.
An Audi is going to average $3,000-$10,000 more than the Lexus counterpart. Throw in enough upgrades to match Audi's standard features and you'll close that gap to even or barely under that price. For some, having the ability to choose which features you want is also important.
You can't buy a luxury vehicle on a budget, but you can save a lot in the long-term. The depreciation rates of these two brands also differ. Audis will depreciate faster because Lexus is a more sought-after brand.
Maintenance and Upkeep
Many Audi SUV models require Premium Unleaded in the tank. This alone will contribute to the cost of operation. If you put regular gas in the tank, you'll ruin the engine over time and get a lower MPG.
On the other hand, Lexus counterparts take regular gas but get a lower MPG in the city. We'll call this one a draw since you shouldn't expect great fuel efficient in luxury model cars. That's what hybrids are for.
Repairs
Servicing on these two brands tells a different story. Audi is a foreign brand, which means you'll need foreign parts made in a foreign country. This means you'll be paying more for the same standard car parts to do a repair.
There are also fewer Audi dealerships to take your car in to get it repaired. You'll find fewer third-party shops that actually have Audi service manuals/technicians. Your repair bill is going to be higher, no matter how you slice it.
Lexus vehicles are made by Toyota, one of the most reliable car brands in the world. Their parts are cheap to replace and you'll be able to get it repaired virtually anywhere a licensed mechanic resides.
It is worth noting that while Audi used to have a bad reputation on longevity. Vehicles made in the last decade have shown considerable improvements.
Scoring Audi vs Lexus 
What do we think about Audi vs Lexus at the end of the day? Well, there are two answers, based on what is important to you. If you like speed, hate body roll, and use the infotainment system a lot: get an Audi.
If you are afraid of paying a premium on maintenance, don't plan on keeping your car more than a few years, and want to budget those upgrades: get a Lexus. Both brands produce safe, 5-star vehicles—Lexus with a better track record.
Whichever brand you decide on, make sure you do plenty of research as an owner. Each model will carry its own set of quirks and ways to optimize your driving experience.
You can learn more about new cars, industry news, and how to take care of your vehicle on our blog. Preventative maintenance and proper operation is the best way to extend the value of a new vehicle.
Download a free copy of your car manual for reference at home or on your phone.
---