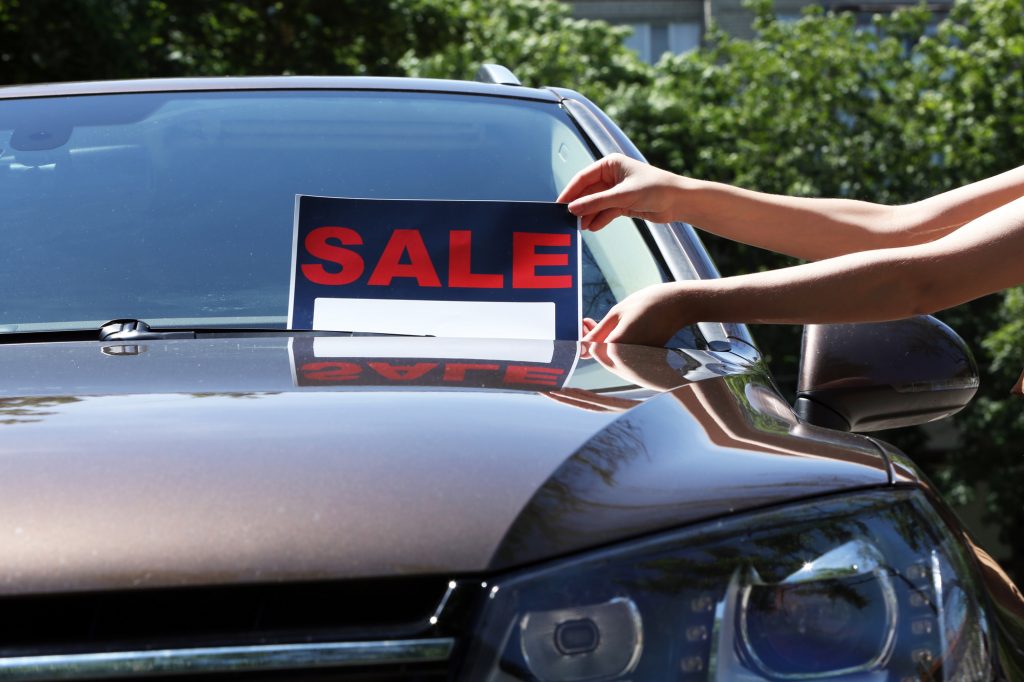 Selling your car privately is a great way to get some fast cash. You can save a lot of time by choosing not to sell through a dealer, and no one else will be taking a cut.
But with around 40 million used cars sold each year, it's still a competitive market. 
---
---
So, if you're thinking of selling your vehicle privately, how are you going to make sure you stand out from the crowd and get the best price?
Read our five tips for selling a used car to find out more. 
1. Fix Your Car
Nobody wants to buy a car that hasn't been properly serviced. There's nothing more annoying than driving away in a car only to have it breakdown a few days later.
With so many used cars for sale, most buyers will only view vehicles with proven service records. So if you are selling your car privately, make sure you have fixed any mechanical issues before you list it. 
Even if your car seems to be running ok, it's always worth taking the time to give it a tune-up before you sell it. 
2. Get A Vehicle History Report
Most buyers will want to know the history of a vehicle before they buy it. If the history is unknown, or a seller is reluctant to get a report, it can be a turn-off to buyers. 
You can get ahead of the game by getting a vehicle history report ready for any prospective buyers. This will show any accidents that the car has been, the previous owners and the mileage. 
It will demonstrate to any purchaser that the car is legal and that you have nothing to hide. If there are any issues, you will be in a position to explain them.
3. Take Plenty Of Photos
If you are listing your car online, you need to make sure your advert looks as good as possible. 
Firstly, give your car a thorough wash and wax before taking photos to make it look as good as new. 
Then take plenty of photos of the vehicle from all angles including the interior. Buyers will be put-off if they cannot see the car in detail before they come to view it. 
Make sure you take photos of any special features your car may have, like navigation screen or sunroof, as these can be selling points.  
4. Research The Price
Advertising your car for a competitive price is essential. 
Prospective buyers may have been looking at dozens of cars online before they get to yours. So if yours is overpriced compared with other similar vehicles they will spot it straight away.
Similarly, don't sell your car too cheap. Do some research to find out what it's worth, and don't be haggled down too early.  
5. Be Professional
Getting cash for cars requires you to act professionally to make the sale. 
Make sure you return calls or emails about your car. Answer any questions promptly and be courteous at all times. 
Even though you are selling privately, buyers still need to trust you before they part with their cash.
Tips For Selling A Used Car And More Great Advice
So those are five tips for selling a used car. 
Make sure you sell the vehicle in its best condition and be open, honest and professional with all prospective buyers. 
If you're interested in doing some vehicle repairs yourself, why not check out our auto repair service manuals online. 
---