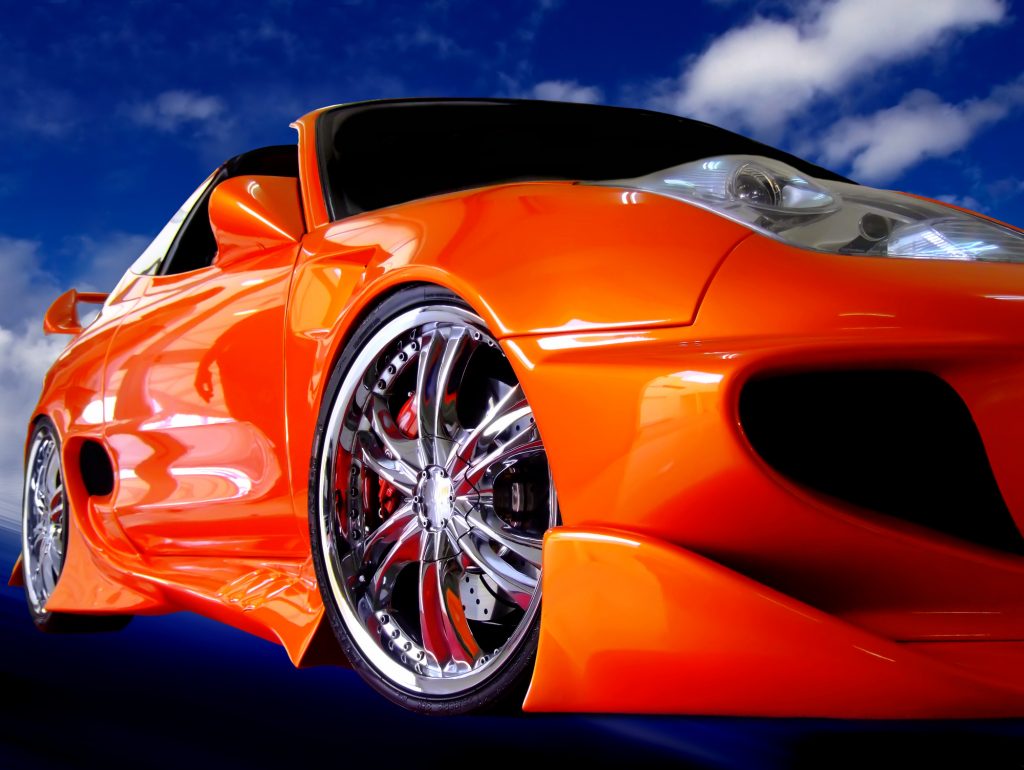 Foreign cars are often the most luxurious and exciting cars on the road. It's understandable that you would want to buy one and ship it to the United States.
---
---
But is it realistic to do so? There are a lot of hoops to jump through when importing a car to the United States, but no need to worry. This article will guide you through the basics of importing a vehicle from abroad.
We'll cover the requirements of the vehicle, as well as the steps that you need to cover before the car even arrives. If you've got a car in mind, cash in hand, but no idea as to how to actually get it, read on to find out how to do so.
Importing a Car to the United States
There are a number of things that must fall in place before the vehicle is even conceivably allowed in the United States. You wouldn't think it would be so difficult, but it's actually a very long, involved process.
Environmental Protection Agency
The first box to check is passing the EPA's imported vehicle testing. This is a laboratory inspection that measures emissions as a car goes on a 10.5-mile standard drive. This examination is an emulation of a normal ride within the United States, ensuring that the vehicle doesn't go outside of the country's emission regulations.
All results must situate the car within the US federal guidelines. The examination usually costs somewhere around one thousand dollars and may end in you requiring to leave the car abroad or seek out some modifications. Modifications are typically required in the area of the bumper, headlights, reflectors, and speedometer.
Once your examination is complete you must submit an Importation Declaration Form to the US Customs Service. If your vehicle is brand new, this is not required so long as the vehicle has passed the EPA inspection and has a certificate of conformity.
Cars that are older than 25 years old are subject to a lot less restrictions. In fact, only cars that are substantially similar to cars made in the United States and cars created over 25 years ago.
You'll be required to pay duties on any vehicle you import. The price of the duties will depend on the sale price of the vehicle that you choose. Cars have a 2.5% duty rate, motorcycles typically have 2.4%, and trucks are 25%.
That's right, twenty-five percent.
Exceptions
If you're a United States citizen who's employed abroad and returning to the US, you may be eligible for duty-free returns. Additionally, military employees returning after an assignment are eligible for the same free return.
If you are a resident of a foreign country and are going to be in the United States for up to one year, you may also ship your car into the country so long as it fits the FDA requirements.
The Reality
In reality, most modern vehicles made out of the country will not be totally up to the standards of the FDA and DOT. Many dealerships abroad will claim to have their cars in a state that will fit, or could easily fit into the standards set forth by the United States.
You'll want to be skeptical of these claims because it is typically a ploy to get your business.
There are certain stages that you can get to with a foreign dealership that allow them to keep your money and not send the car through the process of importation.
Making Arrangements
When you do find a compliant vehicle, you're required to make the arrangements to ship your vehicle. This means that you may need to hire a professional to coordinate your move for you. That is, unless the store or manufacturer you purchase from arranges for you.
Independent Commercial Importers are licensed by the EPA to follow the shipping of vehicles ethically and legally. They will handle the bulk of the shipping process, typically until the vehicle arrives in the US, when you will need to make your own arrangements. There are also other Auto Import Services that you can look into.
There are a number of these importers out there, so make sure that you check a few options. Some of them can charge ridiculously high rates because customers don't think to check the market for alternative options.
Dealerships
There are also a number of dealers that take care of the entire process. In fact, this might be your most effective option. Every aspect of the importation is taken care of for you. This may require that you pay the dealership more than you would otherwise, but you'll definitely save on the frustration and nickel and dime of doing the whole process yourself.
There is a lot of paperwork that comes along with importing a car. In fact, if you're taking care of it all yourself you may have to hire a broker to deal with all of the fine details for you. Going through a dealership is always the best bet if you have the option.
Other Things to Remember
If you're taking care of the process yourself, the FDA wants you to remember that your car should not be used as a shipping container.
In other words, it may be useful and cheaper to ship your belongings back home from overseas with your new car, it is ill-advised and your things will probably be repossessed.
This is because these items are susceptible to being stolen while en route to and from loading docks. In fact, a number of shippers will not even take in your vehicle if it contains any personal belongings. All contents within your vehicle at the time of arrival have to be claimed, with any omissions causing the vehicle and all of its contents being seized.
Keep Up on Car Maintenance and Information
Whether you're looking for a car out of state or out of the country, it's important to understand what you're doing and which steps to take. Importing a car to the United States can be difficult. There are a lot of options out there, and some of them might lead you down the wrong road.
If you're looking for any kind of online car advice, we have everything you need.
---