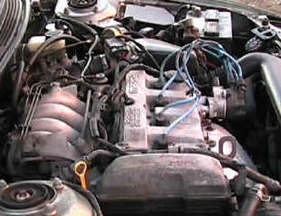 You can learn car repair from reading books along with some hands on practical experience by working on your own vehicles. Note: I have posted many free articles on the repairing cars subject right here on the you fix cars site.
You can access the most recent automotive information articles on the diy auto repair blog. Every automotive repair course offered at technical schools or colleges require the purchase of a recommended textbook.
---
---
It is up to the individual automobile instructor what this recommended resource will be. As I looked through the reviews of the books I have already purchased, I found a few of these publications are required reading by some of the top instructional courses offered in the United States.
On this page you'll find reviews of three car repair books that I have purchased recently. This first book is about learning auto body repair. I have pulled some dents and touched up some scratches, but I have never done any major bodywork myself.
Recently I decided to attempt ASE certification in automobile body repair. I am currently a Master technician in both car and heavy truck. If I'm successful in becoming a master auto body technician I will have achieved World-Class ASE certification.
The only way to accomplish this is by being a Master certified mechanic in three separate areas. This means after 26 years in the business I am still learning new skills. As an update I have passed 2 of the tests offered in the body repair category so just 5 more to go.
Learn Auto Body Repair
After reading this recommended book, I was able to pass the first B1 ASE certification test. Note that this was without any actual experience at performing bodywork.
Let me give you a brief description of what is included in this publication. Why would you want to learn auto body repair? Body damage from hailstorms, parking lot dings, or a major accident are likely to happen at some point in your driving career.
Wouldn't it be nice to be able to perform your own bodywork at home? The complete guide to auto body repairs has all the information you'll need to deal with any dings, dents or bruises cars encounter.
From needed tools to materials and techniques, this book takes you all the way through the process. Beginning with creating a strategy, then moving through disassemble, repair, reassembly, and even preparing the surface for paint. Learn how to repair damage from collisions and also rust repair.
Learn How to Repair Engines
This engine performance auto repair book is based on the fact that simple problems should always be checked first. This very practical, book introduces you to diagnosis and troubleshooting of automotive engine control systems.
With a very technical but easy-to-read and understand presentation this book serves as a single source for information on advanced engine performance diagnosis. Topics include, fuel injection and ignition system diagnoses, emission testing, extensive scan tool diagnosis and more.
For those who need to pass the ASE Engine Performance certification test as well as the Advanced Level Engine Performance (L1) test this in my opinion is a must read. This is considered by many as a valuable reference book for automotive service technicians wishing to improve their diagnostic and troubleshooting skills.
People who want to know what makes an automobile tick as well as those who do their own repairs at home should enjoy it. You can learn as much or as little as you need to know. As I stated before and I truly believe the auto repair business is one industry where you never stop learning no matter how long you have been spinning wrenches.
Learning Manual Transmission Repair
Did I save the best for last? Well this book is inexpensive, has nearly 200 pages and has received nothing but 5 star reviews at the time I wrote this page. The problem is this is one narrow subject.
This car repair resource explains how to rebuild and modify both rear wheel and front wheel drive gearboxes on cars and trucks. This is a specialty skill that is in high demand in the auto repair industry. Most likely due to the fact that very few people can overhaul a manual transmission from start to finish and have it work right.
The how to publication explains the principles behind the workings of all manual gearboxes and helps readers understand what they need to do and know to rebuild their own transmissions. In my opinion after you learn the theory of rotation and gearing and then apply them with some hands on experience you can repair almost any kind manual transmission. This includes foreign or domestic, light or heavy trucks as all of these use the same principles.
Give this learn car repair resource page a bookmark or share.
This next page has 3 more recommended resources for the do it yourself car mechanic. Find out more about the best way to learn auto repair. Do you want to do more than just learn car repair? If you want to turn it into a way to make a living see how I started my auto repair career. Learning about auto electrical systems is important for successful DIY car repair. Electronic systems are in every automobile sub category. This next link takes you from learn car repair to the automotive electrical section. Search both of my car auto repair websites at the same time.
Some people learn car repair quicker and easier when they watch as opposed to reading. This next link takes you to my popular and short auto repairs video. Find out what else is available on this do it yourself car repair website on the home page from the next link. Also learn more about the professional mechanics that are available to answer your auto repair questions.
---