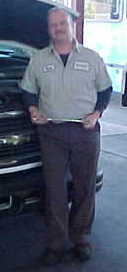 This free auto repair guide was a report I put together about two years ago. I use to sell it on my original website certifiedmastertech.com.
I stopped selling the book because I was bombarded with spam and flaming e-mails from upset retail service and repair shops.
The guide to the auto repair business report was intended for the automotive consumer. I did sell a bunch of copies and had very happy customers.
However, many auto shops located the website and were very angry about the subject material. This was despite many statements in bold that the book was created to help car repair consumers find good honest mechanics and shops.
I would think an honest garage would love this free auto repair guide, because it also discusses how to forge a long lasting relationship with the good car shops out there.
But unfortunately more then a few car mechanics and many retail automotive service owners found the topic uncomfortable and they let me know about it often! The Internet can be a very rough place.
I decided to pull down my contact form and change my e-mail address. Without any website support I could no longer charge for the eBook. So I decided to just give it away to hopefully benefit of the automobile service consumers.
Contents of the Report
The book was designed to give you an insider's look at how the auto repair business works. As a professional mechanic for 24 years I have seen many good and bad things in this business. This is a chance for me to share some true stories about the dark side of the auto repair business.
The 67-page guide to the auto repair business will point out common auto service scams and provide tips on how to avoid them. Keep in mind that I am a car mechanic and not a writer.
You may find a few grammar and spelling errors.Okay there is a lot. Nevertheless, I do not plan on editing the guide and the material is copyrighted so please do not send me a list of corrections.
The reason that I am giving this report away is that I hope that you will find some value in it. And there is no question that the book supports the reasons for do-it-yourself auto repair.
Which happens to be the focus of the YouFixCars.com website. If you never take your vehicle into a shop and perform all of the auto repairs yourself you will not fall pray to automotive service scams.
I also hope that this will be an opportunity for you to get to know me better.I would like you to tell your friends and family about the YouFixCars.com website. I hope to be your primary destination for car repair information.
Auto Repair Guide Download Instructions
The link to the free auto repair guide (just above the bookmark button below) opens a new window and will take you to the open e-book in PDF format if you left click it.
If you right click on it you can choose "save Target as" and this will download it directly to your computer in what ever location you choose. Most computers already have the PDF reader installed.
The PDF reader is a free program supplied by Adobe. Need to update the reader? Just go to adobe.com and upgrade it for free. If you left click to the open book make sure you save a copy to your desktop.
Here's how, in the upper left-hand corner click on file and then save as and it will download to your desktop. This book is for your own personal use only.
I hope you enjoy the information and I hope to see you back here at the website for updates. Thanks for taking the time to read this page.
Here is the free auto repair guide.
My recent endeavor is converting a 1987 Toyota pick-up into an electric powered truck. I have details about the project and a sample from the guide I purchased on this next page about electric car conversions.
The next link is for the homepage. Here you can learn more about me and why I think that some people can do there own auto repair at home.