The YouFixCars.com Car Repair Blog for DIY Auto Repairs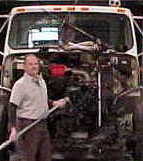 The car repair blog is here for you. This is the area that will display new posts to the you fix cars website. View information about Diy auto repairs, diagnostic troubleshooting, test procedures and factory issued technical service bulletins.
Being a Mechanic for 30 years has left me with a bad back, but has provided lots of information to share. Browse through my personal insider tips, unique car repair advice and online automobile resources. I only talk about things that I have tested or used myself. Modern cars are hard to work on but the Web based tools available today can help reduce the pain.
Even though cars are complicated today some repairs like replacing air filters and wiper blades are easier on modern automobiles then the old ones. With do it yourself auto repair increasing in popularity I hope you'll find this site an interesting resource worth sharing.
Now you can stay up to date automatically. This blog includes an RSS feed below the navigation buttons. Subscribe to this site using the feed reader of choice. Click the little orange button next to new content for complete instructions on how to do it. In a nutshell feeds are a user friendly and convenient way to stay on top of the latest developments.
New auto repair articles are added about twice a week and sometimes more often. Title and Descriptions of each article are listed below. Clicking it will bring you to the full post.
Fixing cars is what this site is all about. Favorite or share this page with a friend using the social media buttons. Return to review fresh auto repair stories, videos and service bulletins.
Review ABS System Common Problems at YouFixCars.com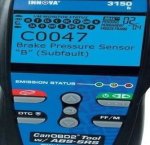 See where to start when the ABS light is on. ABS system common problems can be manufacturer specific. Discover some common issues and how to diagnose them.
Continue reading "Review ABS System Common Problems at YouFixCars.com"