Online Car Repair Help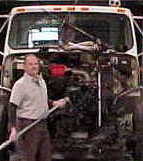 Here you will find car repair help you can count on. My name is Mark. I'm a certified master auto technician. Thanks to the Internet, driveway mechanics can now get the help they need fast.
Personally helping everybody with car repairs isn't possible while turning wrenches 6 days a week and taking care of an 80 year old. This page is about a reliable place to ask auto repair questions. The box below will accept your submitted car questions and take you to the Just Answer specialized automotive forum.
Mechanics on this site are rewarded with positive feedback points for providing high quality responses. This type of quality rating system makes the talented people easier to find.
Technicians will provide answers in a language that you can understand and take real actions with. Your success is import to the technician as we mechanics can be very competitive with each-other. To me and other professionals on the site the ratings can be more important then the pay itself.


Note: After you hit the "Get an Answer" button you will get further instructions and 1 more shot at editing your question before final submission. You can enter your vehicle specific auto repair question in the box above now.
However you can also read the rest of this page to see why I recommend this automotive organization and why I am a part of it. Share or bookmark this auto repair questions page. Come back for car repair help. There are three different ways to gain knowledge on this page alone.
Professional Auto Repair Help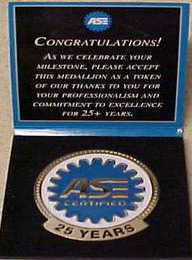 Before taking my current job I would make my rounds to some of the most popular automotive forums trying to help people with their auto repair questions. I noticed a disturbing trend at these help forums. Some of the suggestions made me cringe.

A lot of people dispensing advice might mean well but in some cases the advice was very poor and even dangerous. It was also very hard for the person who posted the question to pick out a quality answer from the 30 or 40 responses from all walks of life.
Even though I have 30 years verifiable experience (linked on the footer) my tips were often ignored or disrespected by forum participants. I found and joined an automotive questions and answers forum that is quite different.
Both the people answering and submitting car repair questions are very serious about the level of quality. The just answer website pools automobile industry professionals and divides them into categories to answer questions for visitors.
The service does cost a few dollars but you only pay if you receive a helpful answer. When I say a few dollars I'm not kidding. You can donate as little as ten dollars to the qualified tested professional that provided the researched answer.
I challenge you to find a better place for car repair help. Some guys specialize not only in specific make and models but often know about you're particular problem. This is the only place I've seen where you can actually talk to a Certified GM Technician about you're Chevrolet.
The only way to truly find out what a great automobile repair forum this is would be to visit their website and see for yourself. You can type your car question in the box above or click on the link on the top of the box to go and see what this website is all about.
Registration is free and you can browse through answered questions to get an idea and samples of the kind of quality this online car repair forum offers for do it yourself mechanics and auto repair consumers that need help.
For me this website venture is somewhat of a hobby at this point. I have recently put up a contact box so I can get some feedback about what subjects to cover in the future. If you ask a car repair question in this box be aware it may take a long time for me to respond. I wish things where different, but I have limited time to spend on the site right now.
How Can MasterTechMark Help Me


I like to spend this available time posting useful evergreen automotive information. In the near future I hope to be able to answer all submitted e-mail car questions.
Note: I do belong to the just answers team. You'll find me logged in a few times a week to answer some questions. So if you visit their site my handle is MasterTechMark. I may be posting a few answers for you.
Remember that there is no risk to you on visiting the car repair help area. You can post questions and browse through the answers and payment is only requested if you are truly satisfied with the answers.
If you would prefer to go it alone I recommend you watch two posted videos about online technical service bulletins and auto repair manuals.
My auto ac repair section is packed with helpful tips about common car problems with this troublesome system. Also learn how the 5 major components work together to cool your interior on my page about automobile air conditioning.
I have gathered up the most popular DIY auto repair pages on this website and put them in 1 convenient place for you. Review this next page for answers to the most commonly asked car repair questions.
How would you like to get an auto repair estimate that includes parts and labor and compares Dealers to independent shops and throws in DIY Estimates so you can see how much you save by doing it yourself?

Find out more about me and the you fix cars website. The next link takes you back to the about us page, which currently is doubling as the homepage and offers additional auto repair help.