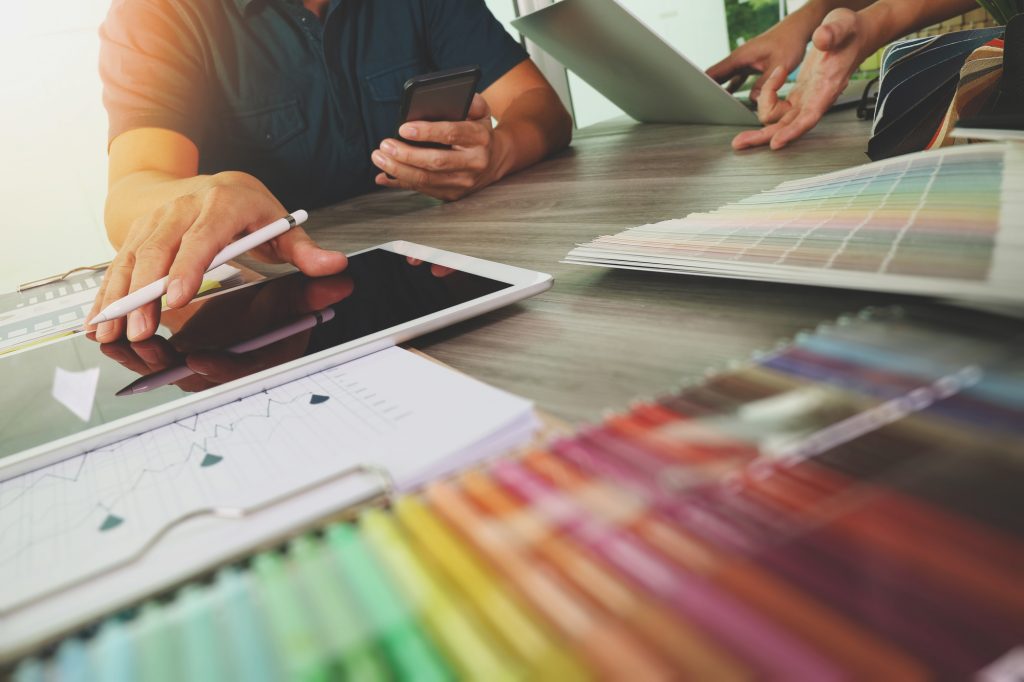 It is recommended that you spend 7 to 10 percent of your budget on marketing. However, this can end up being a large chunk of money.
If you are looking for a better and more cost-effective way to advertise your car, you may want to consider adding car advertising to your advertising strategy. Keep reading to learn more about this type of business marketing strategy and how it can help your business. 
---
---
No Monthly Cost 
One of the biggest benefits of using custom vehicle wraps for your business advertising is that it is much more cost-effective than other types of marketing!
First, there isn't a monthly cost for billboards, online ads, or other types of business advertising. Online advertising can cost a small business thousands of dollars each month. You are even charged by each click on your Facebook or google ads. 
By paying a larger upfront amount, you will save money in the long run when you use custom vehicle wraps. 
You will also save money when you wrap your car because it is generally less expensive than a paint job for your vehicle. 
It Is Passive Advertising
Another benefit of using a vehicle wrap as a form of business marketing is that it acts as passive advertising. 
Passive advertising includes any way to promote your services in small ways that don't overwhelm your target customer. For example, placing ads in places that your customers are looking is considered passive advertising. 
As you drive your vehicle around, they will see your business services and information. If they are in need of your services, they will call the number on your vehicle. 
Using passive advertising is a great way to gain more clients and customers without having to deal with the difficulty of creating a more complex marketing strategy. 
It Is Easier Than Other Types of Marketing
When you use a custom vehicle wrap as a form of advertising, it is one of the easiest ways to get new customers and to advertise your business. 
All you have to do is drive your car and you will likely gain more customers! Other types of marketing, especially online marketing strategies, take a lot more effort.
For example, you have to constantly be tweaking the wording of your ad, finding keywords, etc. With a custom car wrap, you don't have to do anything to maintain your marketing strategy. 
You Can Make Them Eye Catching
Another huge benefit of using a custom vehicle wrapping service for your marketing is that you can make your vehicle very eye-catching. When you utilize your branding, you can make your vehicles eye-catching and memorable. 
For example, everyone recognizes the UPS and Amazon Prime delivery trucks. While their vehicles aren't necessarily eye-catching, they make sure their cars are recognizable. 
If you are wrapping your vehicle, it is a good idea to use your brand colors, include your business name and contact information, and find other ways to make it more memorable! If you have an eye-catching vehicle wrap, your clients will be more likely to remember your company and use your services in the future. 
Great for Local Businesses
Custom vehicle wraps are also very beneficial if you are a company that is focused on a local market. You can use local branding, target specific problems that affect the local area and make sure you brand with your target audience in mind. 
This is also a great option if you have a mobile business or complete your services in other people's homes.
Visibility
If you are a local business and want to find more clients, vehicle wrapping is a great option! It gives your business much more visibility. 
Digital marketing is a long process that takes more time to see results. It is likely that your business will never rank first in the Google search results. If your customers can't find you online, it means that your business isn't very eye-catching. 
If you use a billboard, only the people who regularly pass your billboard will consider using your business when they need your services. Besides, your billboard stays in the same place and can be very expensive. 
However, using a custom vehicle wrap is great if you need more visibility for your business! Not only will people see you driving around town every day, but you can also find places to park your custom vehicle for more exposure. It is essentially a moving advertisement!
Easy to Install
Another huge benefit is that car wraps are easy to install. To wrap a car, you need vinyl, a heat gun, and a squeegee or scraper to prevent bubbles. 
When your custom vehicle wrap is done by professionals, it will take much less time to complete. It will take anywhere from a day and a half to three days. It may take longer doing it on your own. 
Because it is easy to install, you can always change your custom wrap if you want a new design after a few years. 
Learn More About Car Wrap Advertising Strategy Today!
Car wrapping is a great option for car advertising and to improve your business advertising strategy! Not only does it make your company more visible and memorable, but is also a much less expensive alternative to traditional marketing strategies, digital marketing, and other ways to advertise your business. 
If you want to learn more about custom wraps keep browsing the rest of this section. 
---